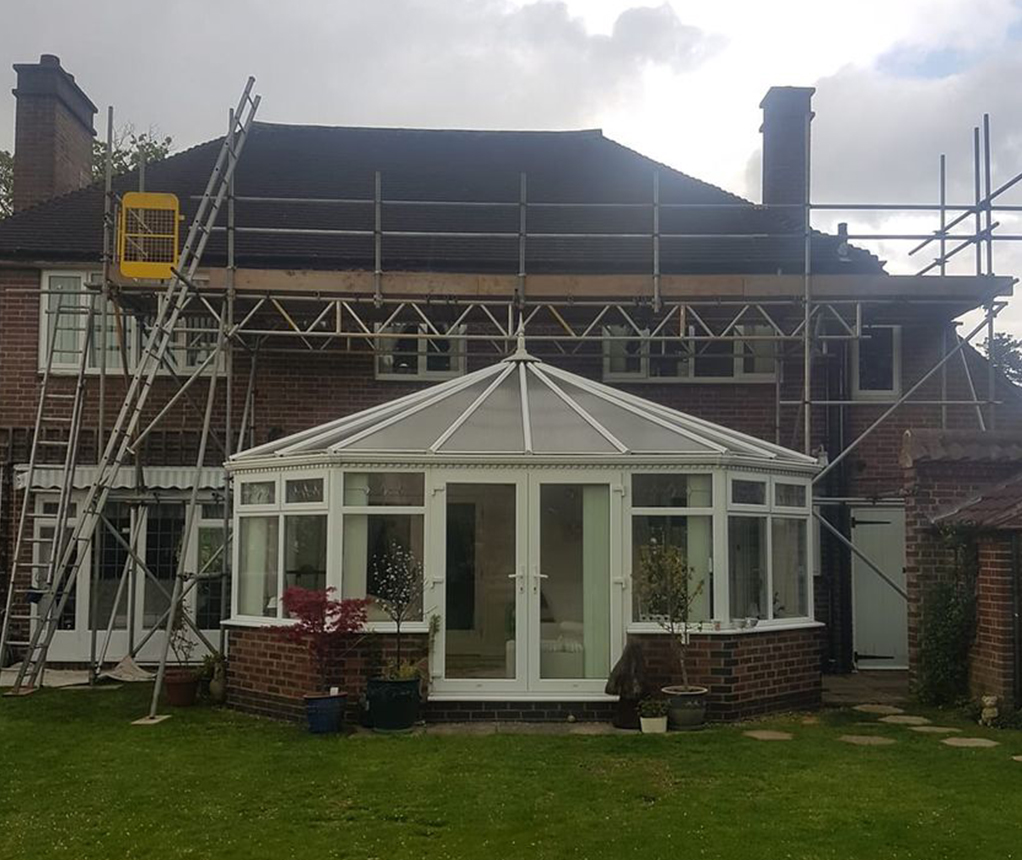 What we offer
Domestic Scaffolding Services in Burton-on-trent, Staffordshire
We provide a full range of professional, domestic scaffolding services in Burton-on-trent, Staffordshire and the surrounding areas
When carrying out various projects on the internal or external features of your property, scaffolding can be essential. However, we do understand that the thought of having scaffolding erected on your property may seem a little daunting. With this in mind, we assure all customers our professional team strives to be sympathetic towards all properties and garden areas when carrying out our work, ensuring the service we provide is first-class.
We undertake jobs of all sizes when it comes down to the erection and removal of scaffolding, and believe no job is ever too big or small. Our aim at Regency Scaffold Services Ltd is to provide a friendly, reliable approach, ensuring all homes, garden spaces and workers are protected for the duration of your project.
The scaffolding that we can erect will provide a safe platform for any builders or decorators to complete any relevant work on your property. We offer a range of scaffolds to suit any purpose. The nature of your project will define what sort of scaffold you require. Our experts are always on hand to offer advice on your scaffolding needs.
Scaffolding is an important part of any construction project. There are many advantages to using scaffolds, including:
Enables Easy Access
Scaffolding provides a safe platform for any workers to reach every nook and cranny of your property.
Provides a Secure Base
Having scaffolding erected on your property is the perfect to create a sturdy platform that workers can operate from in a safe and secure manner.
Increases Productivity
Scaffolding also increases the productivity of workers as being able to easily reach those difficult spots means that work can be completed faster!
Ensures Safety
By erecting a scaffold on your property, you can ensure the safety of any workers. As well as providing a secure base to work from, scaffolding ensures that workers are safe from any potential fall risks.
For information regarding domestic scaffolding, give us a call on 01283535412, send us an email at regencyscaffold@gmail.com or contact us via our contact us page by filling out one of our quick enquiry forms.
Tell us the details
---
Reach out to us using whichever contact method suits you, and tell us about your project.
We provide a quote
---
We will then go over the details and provide you with a no obligation quote to have the work carried out.
Receive a start date
---
If you're satisfied with the quote, we will contact you to arrange a date for us to complete the work.